05-11-2017
Paulinka was entered at the IDS in Metz, also Ponspeciality.
18 PON's where entered and the result was great as she took CAC-CACIB and Best Of Breed!!!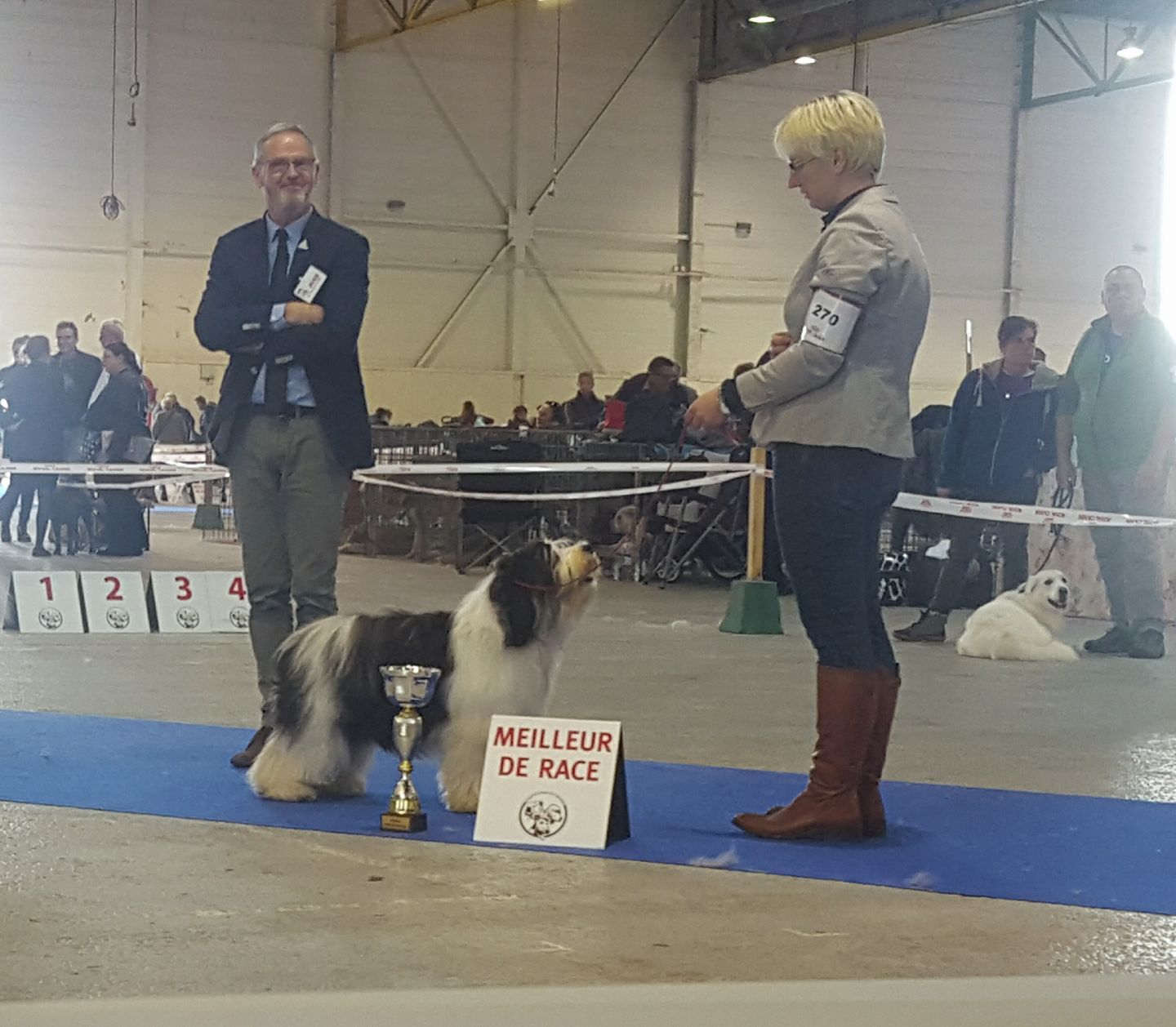 Paulinka and Malpka where entered and again they did great!
Paulinka toot CAC and RCACIB, Malpka finished her International and Luxemburg championship, she was BEST OF BREED and was placed as VICE BEST IN GROUP!!!!
What a succes!!
Another IDS in Belgium and only Paulinka was entered.
She got the CAC CACIB and was BEST OF BREED, handled by Chloé.
Like last year, this year again the show was a a great succes, not only because of the wonderfull atmosphere, lovely weather, place and wonderfull BBQ, but also because of the restulst!

BEST IN SHOW went to Nizinna Malpka van het Goralenhof (Nynke)
Best of Opposite sex was Piasek Rawipon (Patch)
Lukier van het Goralenhof was 1st in Championclass
Polska Dumna Paulinka van het Goralenhof was best in Openclass!
Best Breerdersgroup was Van het Goralenhof
And then both Chloé and Maxime had fun in Juniorhandling!
Together with our friends Kathy, Seppe and Terrie we travelled to the clubshow in France! Wonderfull location, only the weather was not helping us this year, some rain and pritty cold.
But we had a great weekend!
Nynke "Nizinna Malpka vh Goralenhof" went to take BOS, best female at the clubshow, the day after she was BEST OF BREED.
Luca was 1st in championclass males
Paulinka was not the judge's taste so she got her 1st VG.